Etam Lingerie has been rich in French style known, the use of unique craftsmanship inherited a hundred years of brand culture. Etam Lingerie 2017 years of the spring of the novel, the black as the keynote, the use of delicate lace and delicate details of the elegance of women set off a more charming, interpretation of the high sexy.
Best at the fine details of the interpretation of the United States, winter new underwear in the style of breakthrough innovation, with a single suit and as a design inspiration, will be a clever combination of different patterns, the use of different lace splicing combination, the birth of rich as a landscape Level, so that every Etam Lingerie underwear is like a exquisite works of art.
In this season's new products in the clever use of straps as a decoration, learn from architectural aesthetics and structure, so that underwear has a unique profile and lines, combined with each pattern through the fine weaving lace fabric, bringing a sense of design and high sense of coexistence of the unique Style.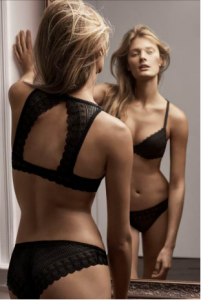 Etam Lingerie winter image of large, sexy can also be very advanced
For the depth of understanding of women's needs, so that Etam Lingerie in this quarter is more concerned about the back of the underwear profile, full of design sense of hollow and Baroque-style lace pattern, even wearing a halter of the clothes are not violated, but added a trace Wonderful sexy.
Winter new thin and comfortable design concept, smooth and delicate lace fabric as your second layer of skin, in line with ergonomic design for all the body of women wearing, let the girls get rid of the underwear to bring a sense of restraint, so that the heart and the body Are able to breathe freely.
Etam Lingerie designers from the elegant art to get inspiration, the use of the new series in the winter design, with elegant black lace as the keynote, so that the new underwear has both charm and noble qualities for the urban women to bring advanced sexy.
lingerimanufacturer China – Grows with Chinese fashionable women