Whoopi Goldberg, Paula Faris, underwear manufacturer china Joy Behar, Raven-Symon 233; and Michelle Collins all dressed up for a "Villainous View Halloween," taking on their favorite villains from various Disney movies as guests mdash;including Molly Sims as Cinderella and Anna Navarro as Snow White mdash;played their friendlier counterparts.
Goldberg opted for a Cruella Deville ensemble, complete with a fur coat, red accessories and the infamous black and white striped hair. Behar also looked pretty incredible as the Evil Queen from Snow White, topped off with a crown and a perfected evil sneer.
Raven-Symone channeled her inner-Meryl Streep as The Witch from Into the Woods, and her facial expressions and movements were truly spot on. Faris, on the other hand, went a bit more old school as Lady Tremaine, the evil stepmother in Cinderella (props on perfecting the hair)!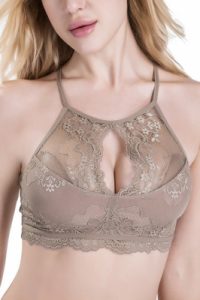 However, we have to give it up for our absolute favorite costume of the group: Collins as Ursula from The Little Mermaid. Not only did she go all out from the hair to the makeup to the color of her skin, but she even donned a full on tentacle skirt mdash;that could not have been easy to hold up!
All in all, they each look pretty damn similar to their animated characters, and we must give them a virtual high-five.
But The View hosts have some serious competition with the other morning shows today.
Kelly Ripa attempted to BreakTheInternet by dressing up as Kim Kardashian's Paper magazine cover, while Robin Roberts channeled her best Cookie from Empire, and Amy Robach went for Taylor Swift in "Bad Blood."
Good Morning America's Matt Lauer and Savannah Guthrie transformed into lifelike cartoon characters as Peanuts, and Ellen DeGeneres went all out as the undiscovered Kardashian sister named Karla.
Needless to say, it's already been quite the crazy Halloween for some of our favorite faces in the industry, and we're looking forward to many more amazing costumes to come!