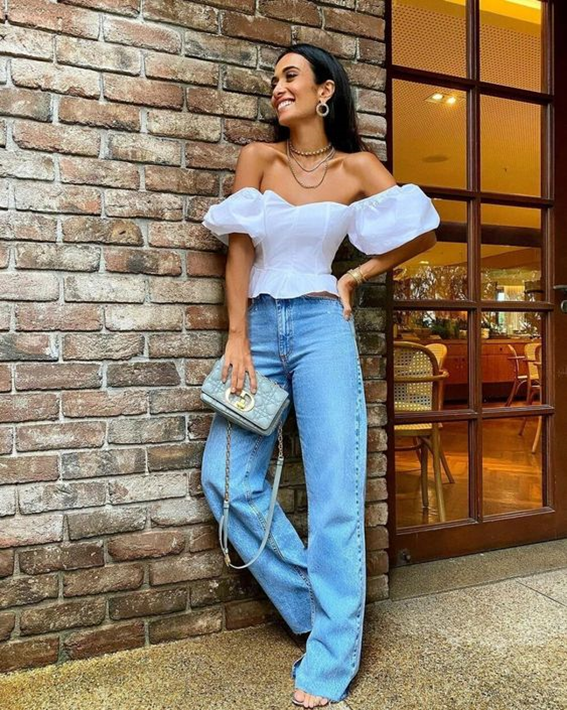 A trend in the 1990s and 2000s, the wide leg pants made a comeback. The pants are a combination of the famous pantalona, ​​for having the wide legs and baggy, which is the most characteristic of the oversized. The current model can be found both in tailoring and in jeans. The pants go straight down the hips and widen from the knees.
The model in jeans is the most common and was popularly used at the time of a pandemic when people wanted to wear jeans with the comfort of a sweatshirt, as they are wider; these pants bring freedom and modernity. The tailored model is funky and takes away the sameness that we are used to when it comes to an office look. It can be used both for work and to create fashion productions and combines with sneakers and papetes.
To create looks with wide leg pants, bet on cropped or bodysuits to keep the balance, but if you like an oversized production, wearing a t-shirt is also good.
But which shoe to wear with wide leg?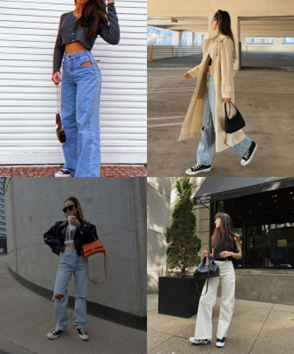 The first shoe tip is the all star. The converse model, matches all productions and when used with wide leg gives a stripped and modern look.
Another tip is to bet on tractor boots, it is timeless and if the bar is dragging on the floor, the boots help to avoid it. It also gives an elongated body feel and a dramatic look.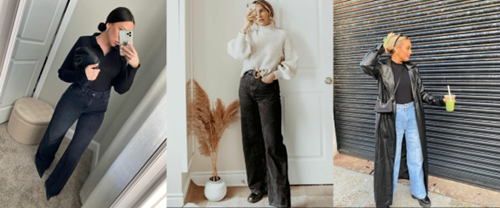 If you're looking for an option for the work environment, pointy-toed boots and square-toed sandals make the pants elegant.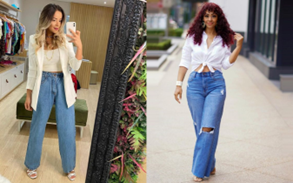 Open shoes are also very beautiful in the overall composition and you can create casual looks that work for both day and night.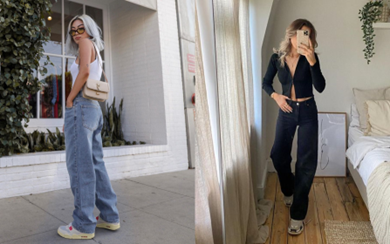 If you want to dare and try new things, the pants also work with sneakers regardless of the model and the good thing is that with the sneakers it's the most democratic look of all because it works for all types of bodies.
Wide leg pants have many washes and models, so if you have a more alternative model with side cutouts, it's better to bet on shoes with an urban trend and create an informal look. If you prefer light washes and basic models, heels fit well and you can create sophisticated looks. You can put coats on top, but you always need to be careful to leave the final look with some defined silhouette so it doesn't look straight or shapeless.
These pants came with everything and are for all tastes. If you're still unsure how to wear it, go for the basics and wear the pants with a neutral-colored blouse. After that, you can create your combinations according to your style, in addition to implementing the look with accessories.