Consumers are increasingly placing importance on sustainability in fashion and prefer clothes that are produced in an environmentally responsible way. Many brands are now prioritizing sustainability to keep up with this trend, and more are expected to follow. While it may seem difficult to find sustainable fashion, there are many notable brands out there making a significant difference. In this blog post, you will discover some of the most environmentally-friendly fashion brands and learn about their distinguishing features. If you are looking to create a sustainable wardrobe, it would be worthwhile to check out these brands.
1. Patagonia
A fashion brand known for its eco-conscious values, Patagonia takes its commitment to sustainability seriously. With over two-thirds of its product line made from recycled materials and 100% of US electricity needs met through renewable energy, it is setting the standard for sustainable fashion. They go a step further by encouraging customers to repair old clothing and buy second-hand, promoting a circular economy in addition to recycling old gear. It's no surprise that Patagonia has earned a top spot on the list of eco-friendly fashion brands.
2. Levi's
Levi's, a name synonymous with both style and eco-consciousness, has been leading the charge in a sustainable fashion. The renowned brand has gone above and beyond by setting ambitious goals to achieve by 2025. These objectives include using entirely renewable energy and reducing greenhouse gas emissions by 90%. Levi's has even teamed up with the International Finance Corporation (IFC) to further its efforts in reducing water usage and emissions. It is evident Levi's takes its commitment to the environment seriously and will continue to be a trailblazer in a sustainable fashion.
3. People Tree
In the past, the fashion industry had a reputation for unsustainable practices and subpar labor conditions. However, as sustainability gains more attention, many brands are taking action to produce ethical products. People Tree stands out as a leader in sustainable fashion, having championed the cause since 1991. They're not just making empty claims either, as People Tree is the sole brand authorized by the World Fair Trade Organization.
From start to finish, their products adhere to the highest ethical and environmental standards, avoiding polluting materials, promoting organic farming, and using only natural fibers. They even encourage producers to use traditional techniques like hand weaving and embroidery. People Tree is a shining example of how fashion can be both stylish and sustainable. And other brands would be wise to take note.
4. Know the Origin
Although sustainable fashion may appear to be only for big brands, there are alternatives such as Know The Origin, a brand based in London, that provides fashionable and ethical clothing. Know The Origin prioritizes sustainability by using only GOTS-certified organic cotton that is free of harmful chemicals and pesticides. Additionally, they maintain transparency and accountability throughout their production process. Know The Origin allows customers to track every aspect of their supply chain, from cotton planting to the final stitching, ensuring transparency. They prove that sustainable fashion brands can create beautiful clothing.
5. Monsoon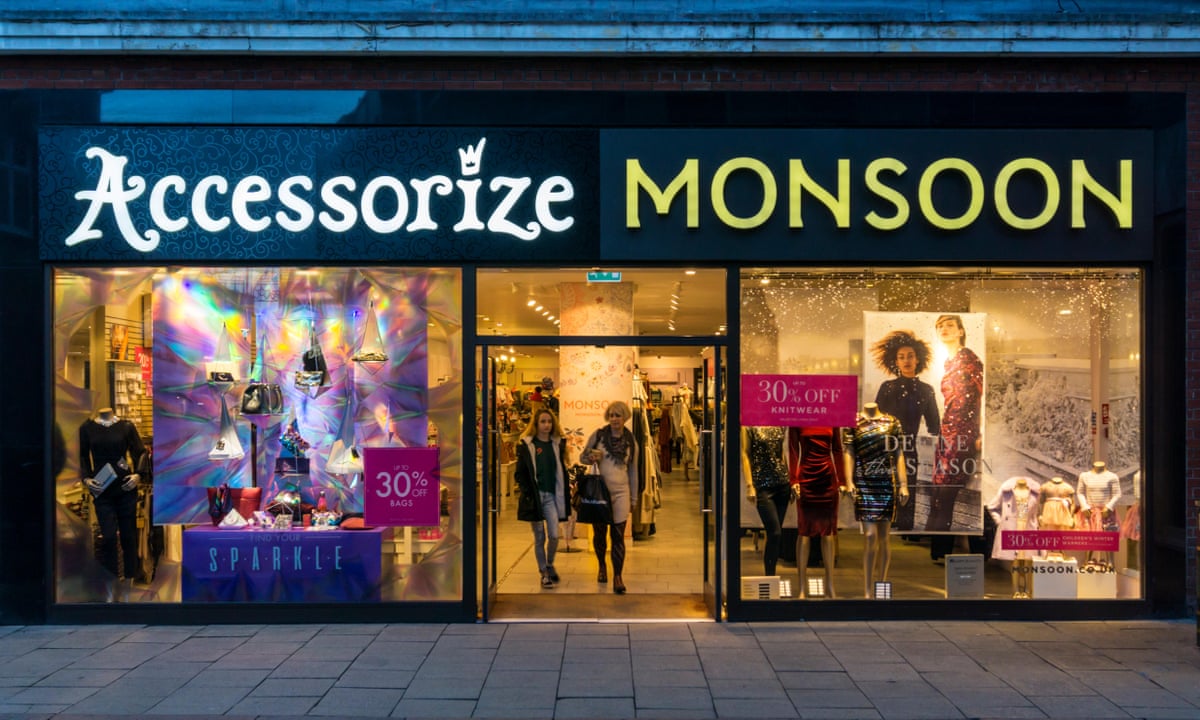 It is not just a trendy brand. Monsoon is a brand with a deep commitment to sustainability. In fact, they're aiming for an impressive 90% of their fashion to be sustainable by 2023. And they're well on their way to achieving that goal, with over 50% of their Spring/Summer collection using recycled materials and a push to reduce plastic packaging. Even better, they're teaming up with local suppliers to shape eco-friendly business practices throughout the production process. Their eco-mindset is a shining example for the fashion industry to follow and demonstrates that sustainability and style can go hand-in-hand.
It's time to redefine fashion with a sustainable twist! From trendy to timeless, ethical options are now available enough, giving us a chance to make a positive impact with every purchase. With sustainable giants such as Patagonia, Levi's, People Tree, Know The Origin, showing the way, the choice is in our hands – and it's never been easier to make a difference. It's up to each one of us to contribute towards a sustainable future that we can pass on to the next generation. Let's take the first step together!