Spring and Autumn, when many people will wear strapless or a collar of the clothes, revealing slender sexy clavicle, really beautiful, but this time the shoulder strap is always obedient to run out, there are two solutions to this problem.
1, wearing a black bra
Black bra straps exposed also do not have some flavor, is not much better than the flesh of the good? Also, the girls do not use the kind of transparent shoulder strap, it looks really cheap, and then nice clothes with a transparent shoulder strap will make you instant temperament no.
2, wearing a small shoulder strap without a small chest
No shoulder strap Tube, save the shoulder strap, naturally there will be no shoulder strap exposed trouble. But must choose the effect of good Bra, can effectively hold the kind of chest, or when the chest loosely hanging down, it is a kind of embarrassing
Non-slip without straps invisible bra
If you think the above is too monotonous, want a little refined, then you will like this below. From front to back are flowers pattern lace stacked, magnificent. Bra body into the steel ring, so the height and roundness can be satisfactory, the front of the elastic lace with lined, to prevent deep valley light.
3, the use of milk paste
Many stars go to the red carpet or attend a large event, wearing a gorgeous evening dress, to show you the most beautiful side, or Europe and the United States to wear those very bold deep V-neck clothing, are inseparable from the chest paste this little thing.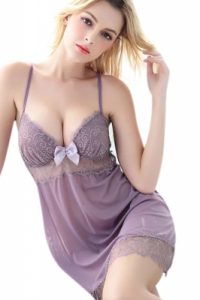 This is an inflatable bra from Taiwan, it is suitable for daily, to meet your full and full of comfort and the pursuit of double, and it also sent you a pair of pants, you can attend the party when wearing a small dress to wear, daily with a small Dress, strapless shirt what this inflatable bra better.
Second, underwear shoulder straps fall
I have had this experience, walking along the shoulder strap to fall off, the reason may be your shoulder strap is not adjusted to the appropriate length, of course, the biggest possibility is that this underwear should be laid off.
The solution to this problem is as follows:
1, a small pin
This is a very practical way, not only to solve the problem of falling shoulder strap love, when you wear sportswear can also be used. The first second is a sloppy man, after a second into a perfect goddess, is so simple
2, for their own to buy a new bra
Wear a long time there is a ring of bra will feel bad chest, I believe that I am not so a person think so, it is time to give yourself a no steel bra. This is a seamless one-piece bra, removable shoulder strap, comfortable thin under the thick cup, soft and comfortable, simple deep V chicken heart, full distribution of women's elegant charm.
Third, the coat revealed the bride color, outline
Summer, many clothes are relatively thin material, the color is relatively shallow, so many times the clothes will reveal the color of the bra, or underwear outline. To solve this problem is too easy to do, try to choose light-colored bra, no sponge pad bra. Or when you wear dark bra, do not wear tight clothes, try to choose a loose, dark color coat.