Hey there, fashion-forward friends! As the leaves change and the air gets crisp, it's time to revamp your wardrobe for fall. Whether you're excited about the return of pumpkin spice lattes or just love cozying up in warm layers, we've got you covered. Today, we're going to talk about four trendy, mix-in-match pieces that will keep you looking stylish and feeling comfy all season long.
The Oversized Cardigan
First up on our fall checklist is the timeless oversized cardigan. It's not just about warmth; this versatile piece can be the star of your outfit. Whether you're layering it over a simple tee or a sleek dress, it adds an instant touch of coziness to any look. Consider the "Lauren Aston degisn's Oversized Cardigan" for a trendy yet affordable option. With its chunky knit and roomy fit, it's perfect for wrapping yourself in warmth.
The Ankle Boots
Ankle boots are a fall essential, and they come in a variety of styles to suit your fashion taste. Whether you prefer heeled boots for a night out or flat boots for everyday comfort, they're the perfect transitional footwear.
One budget-friendly option that offers both style and comfort is the " Lulu's Chic Ankle Boot." With a sleek design and various color choices, these boots can be paired with almost anything. Wear them with skinny jeans and a blouse for a casual look, or dress them up with skirt and tights for a more formal occasion. Their versatility makes them a key player in your fall wardrobe.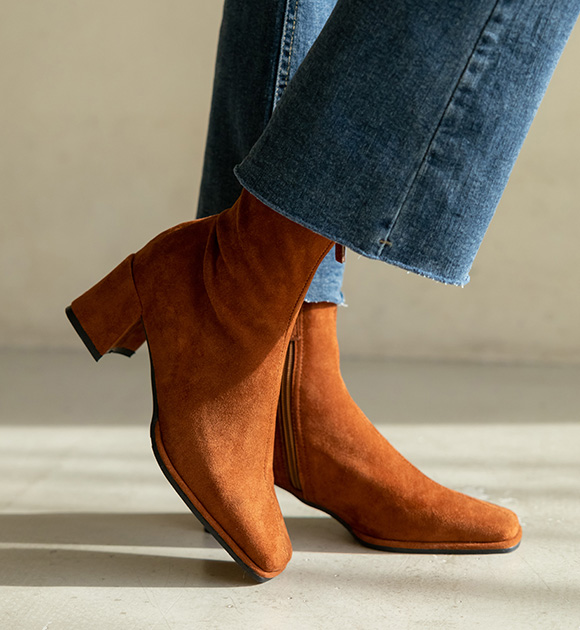 The Turtleneck Sweater
Turtlenecks are making a major comeback, and they're more than just a cold-weather necessity. They're chic, cozy, and can be dressed up or down. Whether you opt for a classic turtleneck or a more modern, fitted style, you're sure to turn heads.
The "H&M Chic Elegance Turtleneck Sweater" is a trendy yet budget-friendly choice. Its soft fabric and ribbed design provide both warmth and style. You can easily mix and match it with your favorite skirts, jeans, or even layer it under a blazer for a professional look. With a turtleneck sweater, you'll be ready for chilly days without sacrificing style.
The Statement Scarf
A statement scarf is the finishing touch that ties your fall outfit together. It's a way to add a pop of color or pattern to an otherwise simple ensemble. Plus, it's an excellent layering piece that keeps you warm and cozy.
For a budget-friendly yet trendy option, consider the "NordStorm's Statement Scarf." This scarf comes in a variety of vibrant hues and patterns that can breathe new life into your wardrobe. It's the perfect accessory to drape over your oversized cardigan or turtleneck sweater. With a statement scarf, you can effortlessly switch up your look without buying a whole new outfit.
In conclusion, updating your fall wardrobe doesn't have to be a budget-busting experience. By investing in these four trendies yet budget-friendly pieces – the oversized cardigan, ankle boots, turtleneck sweater, and statement scarf – you can mix and match your way to a stylish and comfortable fall season. Embrace the cooler weather with confidence, and enjoy the magic of fall fashion!