Do not want to wear lingerie hot season, again, the little fairies who put on a light, thin, through, exposed summer. Light, thin, transparent, revealing the cool choice but will let your underwear no escape, this time to completely reveal whether you really is a life of exquisite woman.
Shaji Er comfortable no steel lace bra Japanese sexy gather gather half a cup of women's underwear suit
Non-slip silicone strip to join, greatly enhance the stability of wearing, with strapless shoulder to show charming and confident. 1/2 on the thin under the thick mold cup auxiliary lift Shoulong, to create a rounded tall and straight chest type. No steel ring does not squeeze the thymus, to create a comfortable sense of your wear.
Shakespeare no steel ring girls bra set adjustable small brassiere summer sexy gathered underwear thin section
No steel ring design, relieve chest pressure, gentle care chest health. 3/4 cup type push the chest, the cup is not deliberately push the chest, wearing a comfortable and natural. Soft mesh fabric, breathable effect, summer can also make the skin feel cool feeling.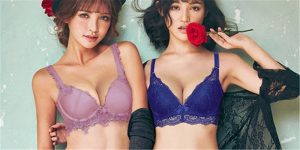 Shaji children sexy straps gathered small breasts underwear set half a cup of white lace Japanese bra thin summer
Full of girls feel blowing. Chest ribbon tied to the bow, give us infinite fantasy, but not to give people a very deliberate feeling, a better embodiment of the bumpy body.
Shaji Er soft steel ring ladies bra suit Japanese sweet retro strap on the thin under the thick lace half cup underwear
White lace covered in cup, gentle and sweet and pleasant. On the thin under the thick cup, flexible focus on the chest, no chest pad can wear out rounded chest type. Chest retro strap design, gather the degree of random choice, easy to gather deep career line.
No steel ring sleep bra large size breathable lace summer Tube Top Vest sports sleep underwear ultra-thin cover
With a full lace design! Internal skin care fabric for cotton, chest pad can be removed without any metal, breathable, comfortable, soft texture, smooth, more suitable for summer wear, physical examination, exercise, sleep, menstruation, outdoor can wear Oh!
Summer ultra-thin bra under the thin lace girls underwear to gather no sponge lady adjustable stealth sexy bra
Summer feel hot Summer MM style bra! Ultra-thin lace breathable bra bra, the real one will breathe the bra, super breathable, super comfortable, do healthy sexy woman it!