I believe that most women have experienced running underwear to run up, then in the end is how is it?
1, shoulder strap too tight or poor elasticity or shoulder strap length is not enough
The main role of the shoulder strap is to pull the breast, fixed chest fat, so that the body in the activities of the breast from vibration. If the shoulder is too tight is bound to pull up the underwear.
Spring and summer thin section of the big cup cup bra beautician lace gather large size female underwear
High-quality smooth texture of the soft texture of the skin and smooth and neat, silky touch so that you always feel like a milk-like comfort; exquisite lace embellishment at the same time close to the skin, beautiful atmosphere and not so that you Always show women temptation; unique gathering design for you to create a perfect career line, filling the charming tenderness.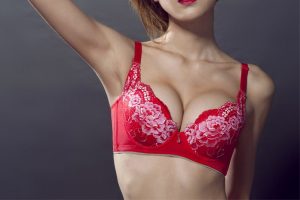 2, the next size is not suitable (too loose)
If the next Wai is too large, only a little move to the shoulder arm underwear will run up. The emergence of this situation is either underwear for a long time under the loss of elasticity, or underwear underneath the size does not meet the wearer's Wai Wai.
Comfortable and easy to gather bra sexy lace skin care breathable bra bra cup bra
Plant flowers lace pattern beautiful and generous to develop women gentle temperament, the quality of the details see, so you always enjoy high quality of life; simple three rows of three buckle design strong and durable, tight size any of your adjustment, so you easily get rid of the trip Embarrassing; steel ring design perfect chest, so you always have proud of the body.
3, cup too small or too thick
As the cup is too small, you can not accommodate their own chest, and underwear too thick, can not really play the role of parcels, when we are slightly active, the underwear will appear deviation phenomenon.
This time you need to re-understand their own chest size, choose the right underwear.
Sexy smooth adjustment underwear no steel ring gather bra comfortable no trace of the reception of women's bra bra
Comfortable smooth material soft skin-friendly and not easy to have a crease, long life; ingenuity of a one-piece design so that the overall more coherent type, no steel ring so you always enjoy the relaxed life, beautiful and comfortable atmosphere; simple Solid color with elegant and charming, so you always show women's elegant charm.