The striped shirts are one of the most common style of shirts amongst men and we see the striped shirts being worn regularly. However after a period of time these striped shirts might become monotonous and boring. So the key lies in mixing and matching your striped shirts in different innovative combinations so that the whole getup looks good. refreshing and lends a unique appeal. The striped shirt is a wardrobe classic for men and you can try out a variety of different combinations with regards to matching them to get the best fashion sense.
Creative matching of striped shirts
When you are going out with a striped shirt you need to ask some questions like what items or accessories you can combine and match with it for a stylish look? You must ensure that you get the right combination and matching to avoid falling into the common fashion mistake tropes. Let us have a look at some of the innovative matching options that you can go for with the striped shirts.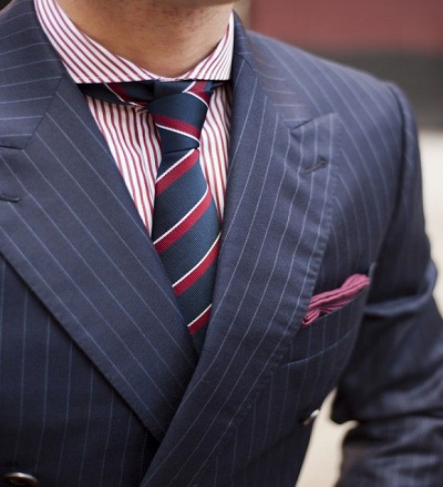 Plain tie with striped shirts: Wearing the plain tie to go with the striped shirt is one of the basic and simple combinations that you can go with. It is simple but effective. Here it is important that you must give specific attention to color matching. The color contrasts work well in this combination if the tie is available in the darker shades. So for instance, the dark blue or the mid blue colors go well with the classic white striped or pale blue striped shirt.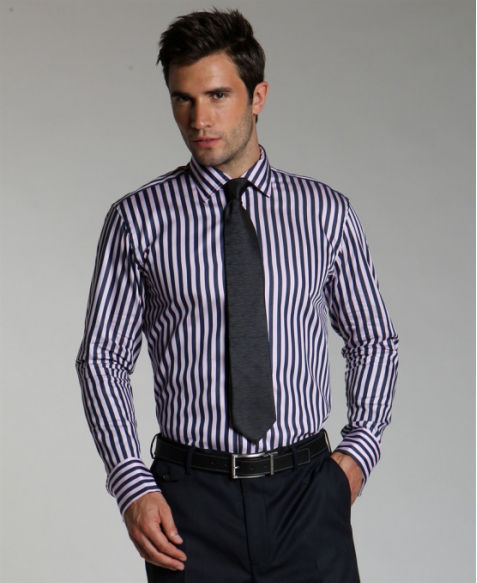 Matching the different patterns: If you want to try and match the different patterns then you must ensure that you strike the right balance. This means that none of the patterns should dominate over other patterns. To have compatibility the garment motifs must be different from one another. When it comes to the color combinations you must choose color tones that are similar for avoiding the contrasts which are too dark or stark. As a general rule it is preferable when the color tone of the tie is darker in comparison to the shirt.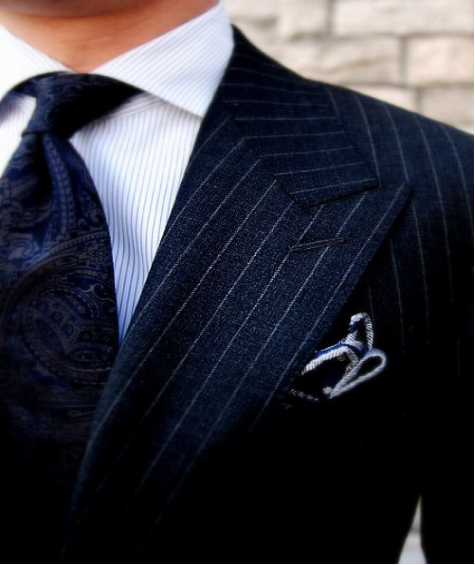 Smart casual look: You can match the striped shirt with a classy jacket for the smart casual look. The smart casual look means you combine the laid-back vibe with something classy and come up with a unique combination that looks innovative and attractive. If you are going for striped t-shirt then you must go for the horizontal stripes. The horizontal stripes are best suited for tall men with slender frames. If you are short with heavier body then you must avoid the horizontally striped shirt.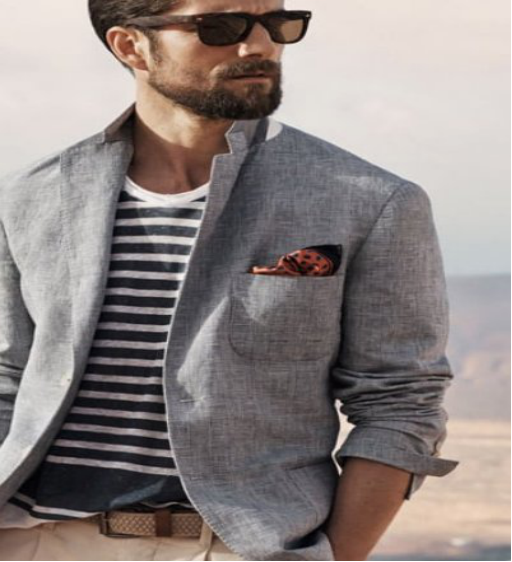 When you are choosing a vertical stripe shirt you must go with thin stripes. The thin stripes look stylish and you can match these striped shirt with different colored jackets to come up with a sophisticated combination which looks smart and fashionable. The vertical stripes provide the height illusion and make body appear slimmer or more stream-lined.