Have you ever heard of mom jeans? And no, they're not your mother's jeans that you have to steal to be in-trend. They're high-waist jeans with space around the crotch area and are usually ankle-length. If you've ever seen the younger version of your mom or grandma in photos, don't be surprised when you see them wearing this style.
Mom jeans are making a comeback, and we love it! Bring back those soft and feminine yet cool styles with a good pair of these jeans that's best paired with square toe boots. Check out how you can hop on this trend with the clothes you already own!
You can get high-rise washed mom jeans and a matching denim jacket with a faux-fur collar for that extra touch for an easy and glamorous look. You can invest in a good pair of black square-toe stiletto booties that'll match your outfit.
Underneath, you can wear a bandeau or plain white shirt. You can accessorize with a pair of big circle earrings and a set of silver bangles.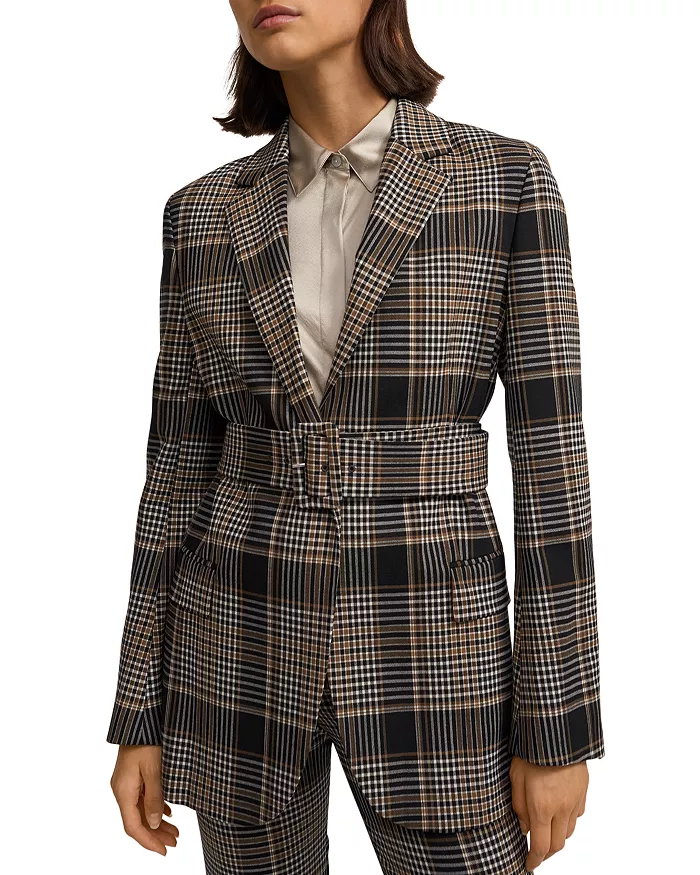 If you need something more business-appropriate, investing in a high-quality and well-structured patterned and belted blazer with matching mom jeans will make you look like a boss babe! A pair of croc-embossed high-heel boots are a great buy, as well as it has a versatile design that's great throughout the year.
You can also accessorize this with a three-layer necklace, chain belt, and a set of cute rings for a unique and personalized touch. To complete the look, you can put on a beret hat for that city lady look as well!
FIND GREAT DEALS FOR MOM JEANS IN THESE ONLINE SHOPS:
1. H&M
H&M, like Forever 21, has some of the best and most affordable mom jeans! It retails for just $12.74, and you can find even cheaper ones! It has five pockets with a loose fit, great for your everyday style!
2. Zara
Although Zara is considered fast fashion, it's one of the brands that lean more on high-fashion inspired trends. If you always want to be in style, shopping at Zara is the right choice! Although a little bit more expensive than other brands like H&M, the quality and style are always worth the extra bucks!
3. boohoo
Are the other deals not good enough for you? Check out boohoo's mom jeans that can go as low as $8 without compromising the fabric's quality! They have a variety of colors, styles, and fit that you can choose from. Who knew a good pair of jeans could be this cheap? Besides their jeans, you can check out their other clothing items to buy along with the mom jeans for an excellent price.
Are you convinced enough? Mom jeans, compared with your regular skinny jeans, are more comfortable, casual, and chic. Using the appropriate accessories, you can effortlessly look classy even with your usual errands like shopping, doing groceries, and grabbing a quick bite at your favorite fast-food chain. Pair mom jeans with square-toe boots, and layer with a scarf and an edgy jacket, and you're good to go!