When we see some tank top dresses online, we can't deny that spring and summer are coming. We can't deny that there is no other perfect dress for a summertime—tank top! In this season, we need an airy and light that matches any summer activity! Though there are still lots of time before summer comes, it is essential to ready our tank top dress collection.
Well, if you still don't have anything that you can use for the sun, then do not fret because we have listed some of the basic tank dresses that you might find amusing!
Fierce in Red
This tank top dress is so eye-catching, with the intense red color! You will surely need a lot of confidence is successfully keeping this kind of style, even just for a day. But getting out of your convenience is okay once in a while. Just add a bit of accessory like a sunglass and bracelet, then you're good to go.
Be Charming-Floral Print Off-Shoulder Dress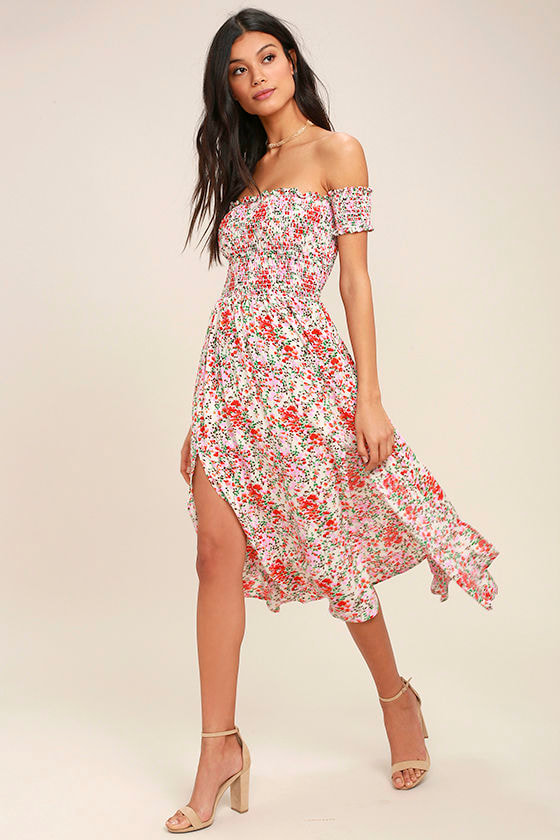 Summertime is about outside activity and the scenery! So getting a lovely off-shoulder floral print dress is an excellent way to keep yourself closer to nature. Whether you are planning to remain at home or go elsewhere, this kind of dress will give you the comfort and sexiness you deserve!
Can We Go to the Beach? Beach Casual Tank Tops
Summer is not perfect without the beach! Again, we need a beach, or else we can't honestly say that we've experienced the summer heat. And what is suitable for beaches? Of course, swimsuits and tank top-dress! Try this simple and casual tank top dress if you haven't got anything else to wear yet.
Show Your Curves
Some people mistakenly think that a tank dress is more like a mini-con dress! Well, not that we can't agree to that. Both of the dresses will emphasize your sexy curves and thin body waist. So if you're trying to keep that curve shining, then this white striped tank dress will give you that!
Simple and Chic
Nothing beats simplicity! It talks about sureness, calmness, and confidence in yourself. There's no need for any fancy dresses and style to shine, so long as you're confident enough with yourself, then that is enough! Again, simplicity is the natural beauty.
This tank top-dresses some of the best choices that you can have this coming summer. We guarantee that you'll be able to finish the season with a bang! If you feel like getting a new set of tank tops as part of your collection, these options will be a good start for you!