Women beautiful youth, from the inside out of the United States, will make your life everywhere is very smooth, is the real beauty. In this era of looking at the face, if you do not have a beautiful face, it must have a proud figure, proud body can not leave a good underwear to help us shape. Choose underwear bra is very important, good bra can help us shape a good body, anti-aging to enhance personal temperament and charm, we should treat their own face as care of their own breasts.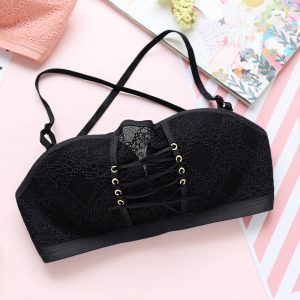 Bra can not be large and can not be small, some women choose lingerie like loose point, in fact, so bad breasts, easy to sag not gather, affecting personal charm. Women in different periods of the chest is a change, each time to buy underwear bra should be measured before their own size, so buy the underwear was fit, wearing not aliasing. In fact, according to the characteristics of women's chest can be divided into these categories, in this share with you.
Chest and big meat and more soft sister, choose the bra to choose the cup is better, so that can effectively gather the chest, to prevent sagging and outward rotation, bra buttons behind the selection of more than three rows of this can effectively back the meat and axillary Under the meat together.
Chest is not a small sister, choose the chest should be preferred three quarters of the cup underwear, so the effect of the bra is particularly good, can easily shape the deep ditch breasts, to help you create a perfect woman image. A woman has tall and straight chest, temperament will be different, but also increase self-confidence.
Chest little sister, lingerie manufacturer bra can choose to have a pad, so that the whole chest looks straightforward charming, more temperament. Sometimes we have to prepare a half cup bra, wearing a shoulder bag when you have to wear a strapless underwear, half bra cup general can be demolished.