Every woman in the puberty will start to wear a corset, and underwear styles are many, but you have noticed that the underwear behind the bar? Although the underwear of the underwear looked humble, but it has a pivotal role. Whether it is two rows of buckle, three buckle or even more, do you know their role and the difference?
1. Closed and fixed
This should not be difficult to understand, if there is no convenient deduction, then the underwear closed becomes difficult, not a good fixed role. Although most of the underwear in the invention when the rope is fixed, but the rope is not convenient to adjust, and the Department will be raised, dressing affect the appearance.
2. as clean
To the underwear shop to buy underwear, some people may hear the underwear shop owner said that this button has a role is to clean the underwear. It is the back of the flannel is a good tool for cleaning underwear, short fluff, gentle and delicate, the detergent on the flannel, wiping the underwear with a flannel on it, and gentle cleaning will extend the life of underwear.
These two roles are the basic role of underwear. In general, the greater the number of buckets, the higher the safety factor. Especially for the C cup, D cup and other large cup of girls, of course, to choose three rows or more more insurance.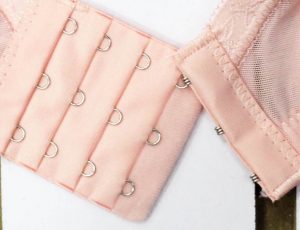 When you wear underwear, and found that even if the deduction to the innermost buttons have been more relaxed, or buckle to the outermost buttons also feel tight, then this is to remind you to quickly change underwear. In addition to this signal, the cup is easy to move up, shoulder straps often fall, empty cup or serious chest pressure, etc., you can consider for their own underwear
Choose underwear must be suitable for their own, not because of the color look good, fresh colors to blindly choose, so that underwear is not necessarily suitable for their own, but some will make you beautiful shape to take shape.
Gather large underwear
This is a thin cup type bra, suitable for chest big sister paper to wear. Soft lace of the lace edge looming, filling sexy. Can be padded design to meet your different needs. With the side of the plastic bone side, can effectively receive the vice fat.
Adjust the type of access to breasts bra
Three quarters of the steel ring style, not only a good gathering effect, but also no sense of oppression on the chest. Chest is a romantic lace mesh fabric, with the ultimate feminine. The widened shoulder straps are effective in preventing the slippage, and the removable design is convenient and practical.
No steel bra
With a sense lingerie manufacturer of silk double-bomb fabric, so you enjoy the silky smooth, care of your breasts. Stereo breathable cup face, ergonomic, cup type rounded smooth. Shiny pendant decoration, graceful scenery. Double plastic double double fixed more peace of mind.