Make-up is what makes beauty interesting. You can make anything and be anyone with the power of colors, contour, and eyeshadows. However, knowing how to apply your eye make-up will make a drastic difference to your look.
How can you become your queen? Being confident, knowing what you want to look like, and representing yourself through a creative medium like make-up will help you achieve your goals for your outer beauty.
How do you Use Make-up to be a Queen of Your World?
Use make-up to look a certain way. For example, do you prefer to look sweet and innocent because that`s what your personality is? A fresh and natural "no make-up" make-up look would suit your face.
Are you an extrovert whose fun, bold, and friendly? You can play with fun colors such as pink, blue and purple colors.
Or, do you prefer to look mature and sexy? Then, a smokey eye make-up using dark colors would suit you most.
The New Nude Eyeshadow Palette by Huda Beauty consists of conservative yet neutral tones that can work with almost any type of look.
Where Can You Learn to Do Your Own Make-up?
There are a ton of make-up tutorials on blogs, Pinterest, Youtube, Facebook, and Instagram. You can start by searching for the look you`re going for. You`ll most likely find a tutorial close to the look you want, and you can modify it based on your preferences.
It would be easier to learn through video, so your best bet is watching Youtube tutorials. There`s a plethora of beauty and make-up Youtubers you can follow, such as:
• Bubzbeauty
• Beautifymeeh
• Pony Syndrome
• WishtrendTV
• Daddona
What Kind of Eyeshadows Should You Use?
There are many eyeshadows you can experiment with. If you`re a beginner in make-up, you should start with earthy and neutral notes like black, brown, beige, and off-white. If you want to start getting creative with colors, you can get a multi-colored palette since they`re usually less expensive than buying mini ones that only have a few shades.
Here are the best yet most affordable palettes you can get:
1.) Nudes and Rudes – $20
2.) Swear By It Eyeshadow Palette | Nyx Professional Make-up – $35
3.) Naked Heat Eyeshadow Palette – $54
4.) EARTH Eyeshadow Palette – $9.99
5.) Revlon X Wonder Woman Palette – $14.99
What Make-up Looks Should You Try?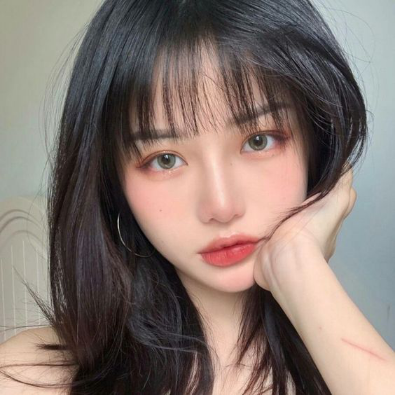 Experimenting with make-up is the key to finding what looks you would like the most! Try to see what kind of brows, lips, contour, eye make-up, and blush you prefer. For example, do you want straight Asian brows, or do you prefer angled brows most popular in America? Do you choose the natural-looking angel`s lips, or do you like Kylie Jenner`s lip-lined lips?
Experimenting with Asian and Western make-up looks is excellent for finding out which outer beauty you prefer the most! Before trying anything, you can also look up images for inspiration, so you already know what kind of look you want to go for.
How Can You Level Up to Express Your Personality Through Make-up?
There are three guides or questions only you can answer so you can express your personality through make-up:
1. Find what face look you want to see in the mirror.
2. How do you want to present yourself to others?
3. Would you prefer to enhance your natural features or look more vibrant and bold than usual? Do you have a specific aesthetic you`re leaning on?
Like a painter`s canvass, your face and body are a blank sheet you can creatively work on to represent your inner beauty. Use bronzer, foundation, eyeshadow, blush, and the like to ensure that people see you the way you want them to see you. The world is your playground, and be the queen you ought to be!