Just like our personalities, our bodies are ever-evolving. They go through thick and thin with us. We often tend to forget to treat our bodies well and end up blaming them in the end. It is very important to help our bodies through their ups and downs. There are definitely days we are just not feeling it. We are obsessing over our flaws and extra fat or just the fact of our bodies changing, even though all these are pretty normal to happen. Well, these are the times we might look back at a quick fix to help us feel a bit confident. This is when shapewear comes in handy!. Sculptshe offers you a variety of shapewear and trainers to help you feel like the queen that you are!
1. Butt Lifter Removable Pads Shapewear
Planing on wearing a tight dress? This has got you covered. If you have been crying over how perfect their bodies are your dream has now come true. With this shapewear, you can now have a beautiful body too. It not only controls the tummy but you can use up to 4 pads to give your butts and hips a bigger look. You have a 3 layer of fabric at the belly to give a more controlled tummy. It has an open crotch design for when nature calls.
1. Hip Enhancer Tummy Control Shapewear
W all love to feel confident and have that hourglass shape. Well, the Scullptshe hip enhancer tummy control shapewear has you covered. The shapewear has a very unique design and lifts while also making your butt and hip look bigger due to the cut. You can easily pair it with any outfit without having to worry about the seams showing and the fabrics are very smooth.  The hooks give for an amazing amount of tummy control and can help lift up saggy boobs. You can pair it with anything tight with ease like jeans, skirts, or dresses. This is the best body shaper.
3. Sculptshe Side Zipper Lace Hem Body Shaper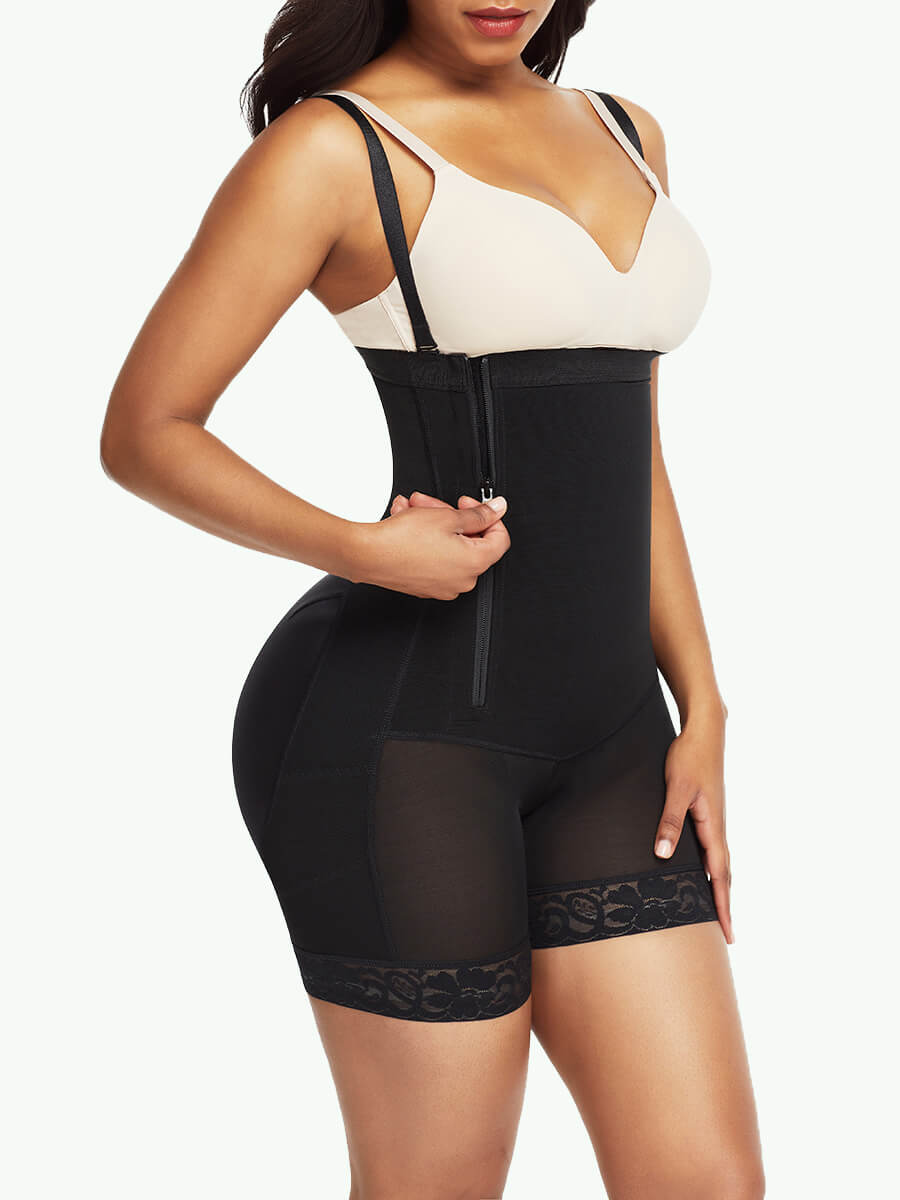 This side zipper shapewear is invisible under your clothes. It also gives you that butt lift effect without any butt pads. This also has a slimming effect on the tummy and things giving you that hourglass shape. We all have that one fitted outfit that would look so much better with shapewear and not look tacky! This is mostly targeted towards Post-surgery and postpartum new mommies who might be feeling quite insecure about the bodyweight fluctuation but also want faster healing. The key point to this is that it has a side zipper to maintain invisibility underneath your clothing.
We should never forget the fact that the wardrobe is supposed to fit us and not the other way around. Do and wear whatever makes you feel beautiful, most importantly what makes you feel you! But at the same time, it's ok to sometimes not feel okay. Just like the weather we also have our gloomy days, days when nothing feels right so make sure you take good care of yourselves during those gloomy days. Sculptshe hopes to come in handy in those days and curate a good experience for you and make you feel much more confident.