Cheers! It's almost the end of 2021. Just like any ending of a year, we must reflect on the good that we have done, and Shapellx is doing just that. Shapellx started just two years ago in 2019, to answer the call of women, regardless of shape or size. In just two years they have made a great product and a name for themselves in the competitive shapewear industry.
Created something great
Coming up with a winning concept can be sometimes easy enough, but executing that concept into a fabulous brand can be a bit more difficult when all is said and done. Shapellx conceived and constructed shapewear for women to not just achieve the look they were seeking, but to feel even more confident in their own skin. They did this by focusing on soft, comfortable, and durable materials to fulfill the right specs for quality shapewear, but they also honed in on what was needed to make women of all shapes and sizes look and feel beautiful. Manufacturing 'quality' in a product is a must to ensure a good rating, but when a product like Shapellx can go another step further to ensure confidence, all the while boosting self-esteem, it can only be deemed as something great.
A little bit of science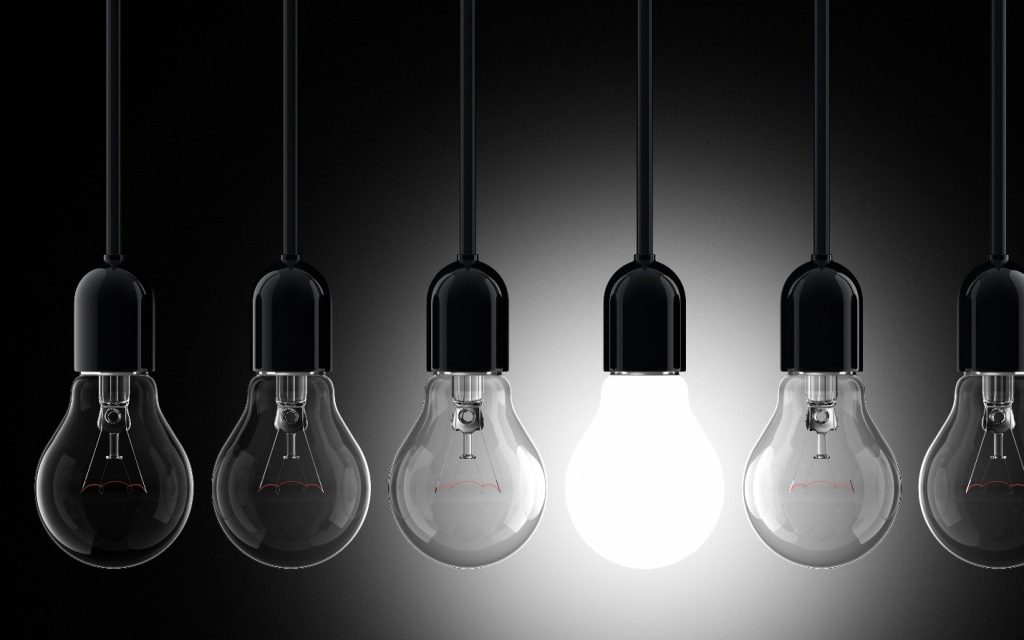 Remember this first, you are beautiful. Yet, all humans have an area or areas of themselves that they wish they could work on or change. However, there is a serious condition known as Body Dysmorphia, where the brain sees a different image pertaining to the body than what could be considered true or what others might see as true. Body Dysmorphia is a very real thing that affects 2% of the population and appears to be climbing. We have to do better as a society to put an end to this mental epidemic by practicing kindness and understanding to ourselves and others. Body Dysmorphia is a medical condition that needs to be addressed and placed under the care of a medical professional. One of the ways to help in treating this condition is to find and utilize confidence builders. Shapewear can help do that. Shapewear is like a brace, sucking in and smoothing out areas of your body. The best part is that shapewear, just by wearing it, can tone your body without doing any extra work. It's all in the power of compression. Shapellx wanted to give every 'body' that opportunity to feel self-confident by creating sizes from XS to 6XL.
We listened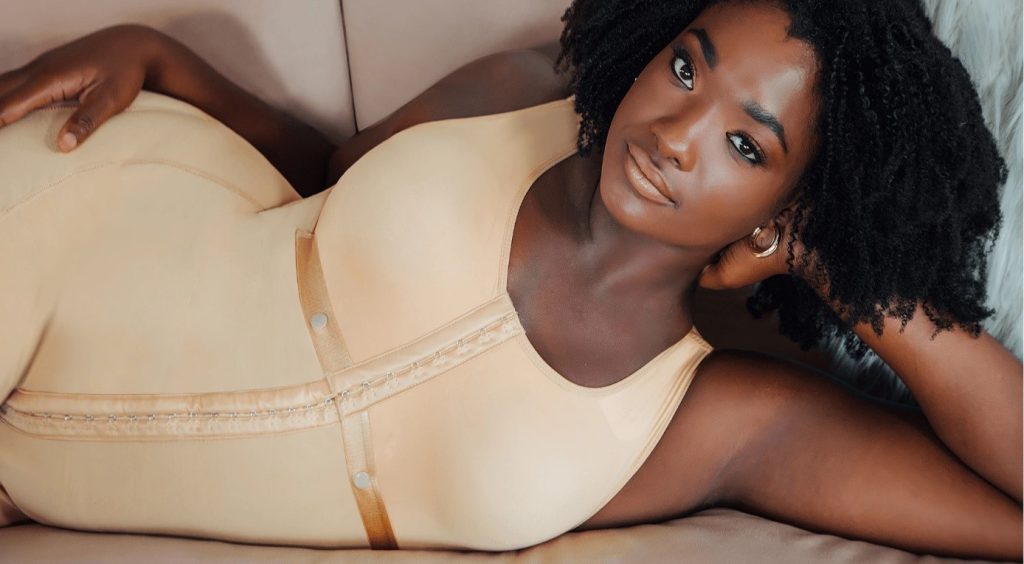 Consumers are the most important cog in the wheel when it comes to invention. Creators and manufactures might be the brains of the operation, but the fine details come from consumers' feedback. Shapellx wanted to know what the consumers were thinking right out the gate. Do you remember that age-old saying, 'You get what you pay for? There is a lot of truth in that, whatever you're purchasing unless you hit a fabulous sale and pay a fraction of the regular price. So, there might be shapewear products that are cheaper in price, but beware, more than likely, they are cheaper in quality, too. And Shapellx knows that's no good.
Shapellx wasn't willing to risk their vision for a floppy product that wouldn't give bodies the results Shapellx knew were possible. They invested in the latest sculpting technology, bringing to consumers, who were looking from smoothing garments to fat burning options, products like CoreSculpt™, NeoSweat®, AirSlim® and PowerConceal™.
The Feedback
It all started with an idea that grew into a concept. Then, it became a product. From there, it became proof. The reviews came in and it's official! Shapellx has provided, not only a shape-altering garment but a self-esteem-building lifestyle for women of all shapes and sizes. Some of this year's yearly feedback includes statements like, 'Comfortable', 'Confidence', 'Transformation', 'Self-esteem booster'. There were also guarantees that this would be the product they would continue to buy for many years to come. And one of my personal favorites is that women planned on buying Shapellx for their friends. It's so nice to share the wealth of knowledge with others! Who would have thought this product could be a way to help build each other up, instead of tearing one another down? It makes this a beautiful statement piece for women supporting women.
Getting healthy while looking your best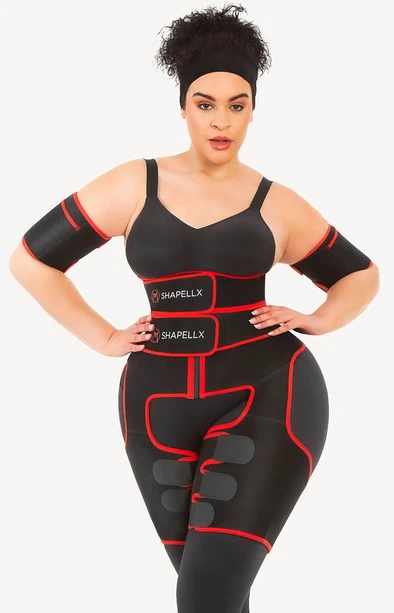 Shapellx is a product that shapes your body, but not just momentarily. The design of Shapellx shapewear is to tuck and smooth but to also help your body shape in the long term. Waist trainers wrap around the waist, compressing all the right parts of the mid-section to give a beautiful hourglass figure, but it also works the mid-section as you wear it. One more added bonus, consumers stated that it does wonders for back support. Wearing the Shapellx waist trainer can help support your back during exercise or daily routines while reducing backaches and pains.
This has been a great year for Shapellx and its consumers. As the pandemic has kept many from going to the gym or even a night out on the town, Shapellx has shown the benefits of wearing shapewear around the house or at work. It has provided comfort, support, and self-confidence to its customers as well as a 60-day return policy and fast shipping. Overall, this year, Shapellx has had a lot to say about its shapewear and how it has grown and perfected its products, but the most important thing they want to say is, 'Thank you!' to all its loyal consumers.