Today we come to talk about a variety of breasts should wear what kind of underwear this topic. Patted tan90 ° chest assurance, the baby will certainly benefit from seeing
First, round.
If the baby has a more rounded breasts, then it is suitable for wearing underwear without steel ring, and the summer is hot, the more thin the more comfortable Oh. Do not have to worry about the chest will not sag problems, because the circular breast development comparison "quite", do not need to use external force, that is, "chest" type of underwear to support the
The second type of thing.
Some baby chest is relatively small, but on the basis of a little larger than the tan90 °, there are external expansion of the situation, then this situation belongs to the expansion of the. There is another situation is that the nipple is outward, and cleavage is not so gather, so that the breast is more suitable for T-shirt type underwear, and can create a perfect outline, you can also gather the breast, but also Can have ditch Oh
Third, side set type.
This chest type is more plentiful than the east, but also an external expansion of the phenomenon, but too much fat, making the external expansion is more obvious, therefore, side set type of need to wear into the type of underwear, breasts can be gathered to the middle, But also to create a more sexy chest Oh And need to pay attention to is that if you wear such underwear and milk from the phenomenon of overflow in the underwear, you need to buy a large number of underwear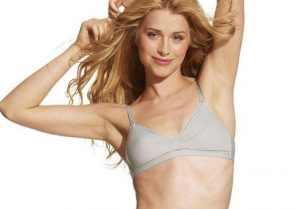 Fourth, slender type.
Slender type refers to the bottom of the breast than its top, and the length of the breast is also larger than the width, so the chest type suitable for wearing underwear into the type, and can add a little care machine Oh ~ is in the underwear plus a little chest Pad, or comfortable breathable thick underwear
Fifth, asymmetric.
Said the world is difficult to find two pieces of the same leaves, in fact, people are the same, so the baby's chest will have asymmetric phenomenon, but the degree of deviation is not the same. If one side than the other side of the location of a little more, then Xiaobian suggested in the empty position with chest pad, will be more comfortable.
Sixth, tears type.
This kind of chest like tears, the bottom is more full, and the top is more slender, known as the type of tears. And this chest is more sensual, suitable for all kinds of underwear, whether it is into the type, gather type, or to a difficult shoulder strap, I can control the Oh
Romantic lace underwear
This underwear has a mysterious black, quiet blue and romantic bean sand color three styles, thin layer, no sponge thickness, no steel ring bound in the summer is very comfortable and cool. Above the embellishment of the hollow lace, decorate the baby hearts of the girls heart
Retro French bra package
This set of upper body is fine lace bra, half a cup of design, showing a charming curvature, more to enhance their own content. Lower body supporting underwear, comfortable and breathable, both sides have lace to do embellishment, but also add a trace of girls heart. The overall dark green tones, very retro means.